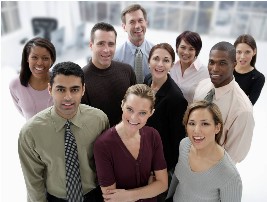 The founders of this site have 44 years of combined experience in accounting and have a QuickBooks Certified Pro Advisor on staff. We are subcontractor's providing bookkeeping services. As our business grew we needed to hire more bookkeepers and found that several of them where not qualified even though they presented a stellar resume. Sadly enough many of our clients had the same complaint- they all had a former bookkeeper that claimed to "know QuickBooks".
After researching the options available to test a bookkeeper before hiring them we found a couple of websites that offered QuickBooks testing but they only provided test scores and not any real feedback on a person's abilities. We designed our own tests with real feedback not just a score so we could see what questions were being missed. This provided more insight about our applicants and who could fill the various positions available.
Because of the success we had finding the right fit for our clients, we realized this could help business owners, staffing agents and CPA's make an informed decision before hiring.
In today's economy applicants are abundant, resumes' are professional but without testing do you really know that your applicant has the accounting knowledge necessary for your company?
Our mission is to help you find the right fit for your company by testing – not guessing.