Test Your Applicant Before You Hire!


 $20.00 Per Test 
If you are a college student, an individual seeking employment or an employer wanting to test the skills, knowledge and functions of a QuickBooks user, QuickBooks Testing is a an extremely affordable way to test your skills before you apply for a job or hire an employee. These skills tests will help you understand where you might need to refresh your knowledge to pass an employment exam. As a business owner it will help you make a more informed decision. Why would you guess when you can test? Protect your business and your profits by testing and not guessing.  Not sure what the results imply or what test to order?  Feel free to contact our customer support for help at 480-209-3749
How Our QuickBooks® Bookkeeper Testing Works 
Decide which test(s) you would like to purchase.
Create an account if you don't already have one. 
This account will serve as your company account for all tests purchased and will be used for all future applicants to access the tests. Please choose the username and password carefully as it will be given to the applicant.  If you are an existing client please just log in.
Purchase your desired tests, upon payment your tests will be immediately available.
Access to each test purchased will be available under the menu item Your Purchased Tests.
For a full description on how the testing works please click on the testing instructions tab above.
             Quickbooks Online (QBO)  Test now available!        
This is specifically designed to test your applicants on their quickbooks knowledge, efficiency, and assessment skills using the different functions of QBO.                  
 Why Choose QuickBooksTesting.com?
With unemployment rates rising, more and more applicants are looking for work and may exaggerate (or even lie) to appear qualified for a position. Protect your business by putting their skills to the test.

 

We have both basic, advanced and professional bookkeeper exams. Our online exams test applicants on their knowledge of Accounts Payable, Accounts Receivable, Payroll, Banking and Accounting (not on basic bookkeeper exam).  

 

You will receive an analysis of results rather than just a percentage score. This allows you to make possible training decisions as well as hiring decisions.


 

You can find out on the job if someone is qualified by hiring them and hoping they live up to their resume. However, it can take months to realize they are not qualified for the position. Don't put your companys reputation on the line by filling a position with someone who only looks good on paper or sounds good in an interview. Test potential employees!
QUICKBOOKS TESTINGS PROVIDES A WAY FOR YOU TO CHOOSE THE
BEST PERSON TO HIRE FOR YOUR COMPANY!  
Stop Guessing & Start Testing Today!
---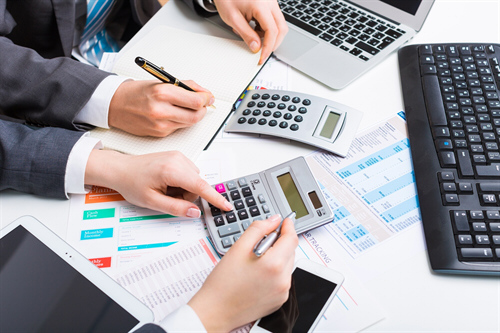 Accounting Skills Exam  
This test is designed to test the accounting skills or knowledge background of your applicant.
It is not designed with any software program such as QuickBooks and how you would use QuickBooks functions.  If you want testing for QuickBooks please choose from the QuickBooks tests listed on this website.
The applicant will be required to understand prepaid entries, what type of accounts are affected when doing different entries such as prepaid advertising, sale or purchase of an asset, whether entries are on the balance sheet or the profit and loss statement and the difference between a cash vs. accrual basis.