Stop Guessing and Start Testing Today
QUICKBOOKS TESTING PROVIDES A WAY FOR 
YOU TO HIRE THE BEST APPLICANT 
FOR YOUR COMPANY!
 $20.00 Per Test - Per Person
AVAILABLE for
Online and Desktop versions of Quickbooks
Why Choose QuickBooks Testing.com?
The tests were created by Accountants who know what skills a bookkeeper should have.
The basic and advanced bookkeeper exams test applicants on their knowledge of Accounts Payable, Accounts Receivable, Payroll, and Banking.  The advanced exam also tests for Accounting knowledge.
The process is simple:
Decide which test(s) you would like to purchase.
Create an account, if you don't already have one. (This account will serve as your company account for all tests purchased and will be used for all future applicants to access the tests.  Please choose the username and password carefully as it will be given to the applicant.  If you are an existing client please just log in.)
Purchase your desired tests.  Once your payment is processed, you can immediately access each test under the menu item "Your Purchased Tests".  (Please note the credit card charge will appear as Help U Accounting)
Send your applicant the test link and the login credentials.
Receive their results immediately after they complete the exam.
Hire the best applicant for your company!
Need more information?  Visit our FAQ page or  
---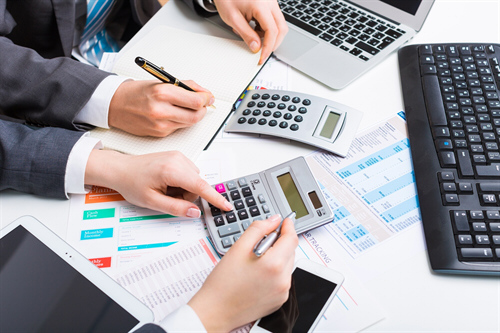 Accounting Skills Exam  
This exam is designed to test an applicant's accounting knowledge only - there are no Quickbooks questions.
The applicant will be required to understand prepaid entries, what type of accounts are affected when doing different entries such as prepaid advertising, sale or purchase of an asset, whether entries are on the balance sheet or the profit and loss statement and the difference between a cash vs. accrual basis.                   
 QuickBooks Online is one of the best accounting solutions for businesses of all sizes and in any industry. However, it's not the right financial solution for everyone — especially if your top priority is budget-friendly bookkeeping. Learn more about QuickBooks and other top solutions below, where we compare each accounting software option's pricing, plans, features, pros and cons.
 QuickBooks skills testing, QuickBooks knowledge testing, QuickBooks function

assessment test to test before you hire, pre-employment test  These tests are designed to

help employer's make an informed decision on the abilities of potential new hires to use the chart of accounts, purchases, invoices, refunds, basic data entry, bank reconciliations and many more

of the QuickBooks functions.  QuickBooks Online's enhanced ecommerce offerings aim to automate inventory accounting processes and merge various sales channels, resulting in a unified hub for product details, stock status, and bookkeeping insights.QuickBooks Online's enhanced ecommerce offerings aim to automate inventory accounting processes and merge various sales channels, resulting in a

unified hub for product details, stock status, and bookkeeping insights.



Most common Mistakes QUICKBOOKS Users make- Part 3
Setting up items wrong.  Items handle the "behind the scene" tasks of accounting – like determine which G/L account the transactions post to. (If this makes no sense to you, you definitely need a Pro!)